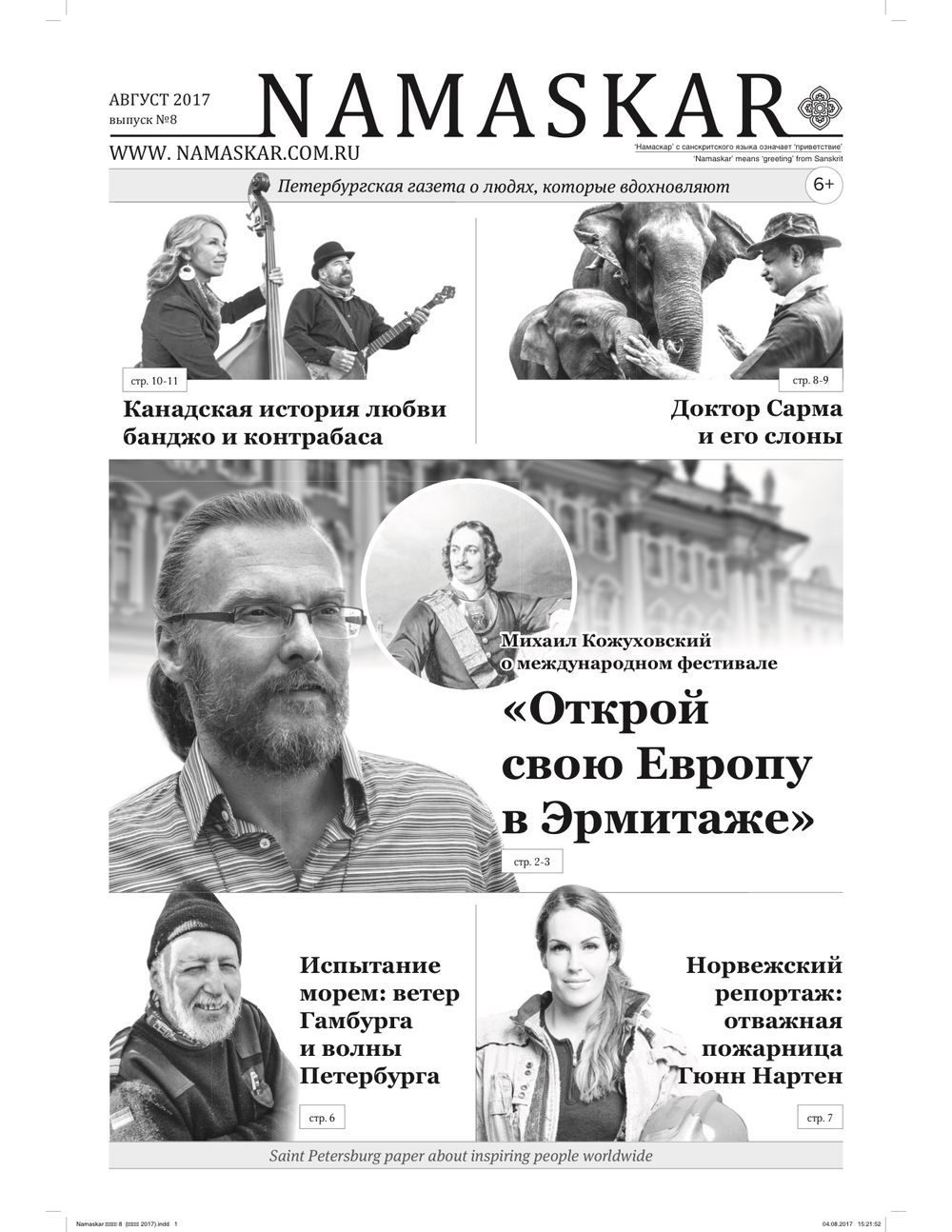 Over the Moon
Moondancer (Independent)
This husband-and-wife duo have created an album that's almost as charming as their Alberta foothills home. It's no wonder that you can virtually feel the love.
Craig Bignell and Suzanne Levesque met a few years ago at the Calgary home of actor/musician Tom Jackson. Bignell, who was playing drums for the Huron Carol, was shy about singing a song at an after-dinner jam, but Levesque stepped in and rescued him with her bass and harmony vocals. The two instantly clicked, both musically and personally.
Their first CD, recorded at their ranch in Longview, is a breath of fresh air in these troubled times. Their voices blend like a fine Canadian whisky, and the added accompaniment by musical friends never gets in the way of the organic feel. Bignell and Levesque show a great deal of versatility, from the old-time feel of House on the Hill to the swing of Over the Moon, which Stephane Grapelli would have loved to accompany. Turtle Mountain, which is about the Frank Slide disaster in Crowsnest Pass, has a truly menacing feel. 
No fewer than three songs have the word moon in them, including the title song, which was given to them by fellow rancher Ian Tyson. They're doing a fine job of continuing the southern Alberta musical tradition established by their legendary neighbour.
– By Mike Sadava
Fatea Magazine U.K.
Over The Moon 
Album: Moon Dancer
Label: Self Released
Tracks: 10
Website: http://www.overthemoonband.com
'Moondancer' is the debut album from Canadian Roots-Swing duo 'Over The Moon'. Mostly written and recorded in their ranch set square in the foothills of Alberta's Rocky Mountains, the songs range from 40's western swing, Appalachian, old time country blues and contemporary Americana.
'Over The Moon' are Suzanne Levesque, vocals and bass, and Craig Bignell, vocals, banjo, guitar and percussion. Mutual friends adding extra guitar, accordion, fiddle, violin, Rhodes, lap steel, Wurlitzer and clarinet across the tracks compliment the sound.
The ten songs themselves are a mix of the duo's originals, co writes and a few covers, all arranged and produced by Craig Bignell and mixed and mastered by Aaron Young.
Opening track 'Strangers We Meet', written by Ray Hughes, ambles in on an acoustic guitar strum and banjo part before the arrival of Suzanne and Craig's unison vocals. Together, their voices have a timeless quality that suits this earthy music perfectly, weaving in and out of one another seamlessly as they swap lead lines. Bass, percussion and a little electric guitar subtly fills out the track, all beautifully arranged and recorded and it's a great introduction for the listener.
'House On The Hill' follows and is an 'Over The Moon' original and feels very autobiographical with its opening lines "Built in 1932 a little house for me and you, to start our family". Suzanne takes the lead vocal and puts me in mind of Rosanne Cash in both tone and narrative delivery of the song, which again is subtly dressed with clever instrumentation and accordion to the fore.
The third number in this opening trio of fine songs is perhaps the strongest on the album, 'Turtle Mountain', and is another 'Over The Moon' original. Telling the tale of the 1903 Crowsnest Pass disaster, known as the Frank Slide, the song enters on an ominous, archetypal banjo riff as befits this doom-laden story. Suzanne also delivers her finest, most strident vocal in my view, over a chugging, seesaw rhythm pushed along by the accordion and fiddle. Suzanne and Craig's voices join for the chorus, almost chanting the words out and the song then exits into a great fiddle solo, mirrored by a fiery acoustic guitar piece later in the song before building again to something of an ensemble finale. Both musically and stylistically, this track conjures up England's Folk-Rock legends, Fairport Convention and their evergreen version of the traditional 'Matty Groves'. Everything about 'Turtle Mountain' is just 'right',
'Over The Moon' breaks the spell and makes a stylistic change over into jazzy, swing territory and features some sweet vocal and instrumental interchanges, whilst title track 'Moondancer' nods more towards contemporary country balladry.
'You Don't Even Know' is back to swing territory before the rootsy, earthy 'By The Mark' appears. I imagine most people who are listening to the album will also be familiar with this David Rawlings & Gillian Welch song and 'Over The Moon' do a beautifully faithful version here - slightly less austere than the original but still intense and moving.
Craig Bignell takes lead vocals for the reflective 'The Hills Of Grey County', swingy 'Alberta Moon' and final track 'That's How I Learned To Sing The Blues' which somehow manages to infuse country blues with Parisian sounding accordion and Gypsy jazz guitar!
'Moondancer' does all that can be asked of a first album in showcasing 'Over The Moon's' song writing, singing and playing credentials. All of this is beautifully recorded, the songs are cleverly arranged, guest musicians are outstanding and the piece is wedded as a whole with the melding of Suzanne Levesque's and Craig Bicknell's voices.
More generally, I think the record struggles to maintain the impact of the opening three songs and whilst the scope of music covered again serves as a fine introduction to the duo, I prefer their more Americana/Roots sound to that of the lighter, swing numbers. However, as always, this sort of thing is always going to be down to personal listening taste and preference
So, all in all, 'Moondancer' is a real success and its home-grown, organic feel has the effect of whetting the appetite for their live show, where I imagine these songs will really sparkle.
Paul Jackson,
FATEA Magazine UK
 
Elmore Blue and Roots Magazine, New York City
Over the Moon
Moondancer
        Album Reviews | July 12th, 2017
Artist:     Over the Moon
Album:     Moondancer
Label:     Self-released
Release Date:     7/15/2017
91

BUY DIGITAL
BUY PHYSICAL
We caught husband-and-wife duo Over the Moon at Folk Alliance International and knew we were on to something special—we just didn't know we'd have to wait for a CD. Turns out it's been worth it.
Real-life ranchers Craig Bignell and Suzanne Levesque had never recorded together before, but they've been doing something right, up there in the hills of Alberta. Bignell, a session drummer, picked up banjo and guitar fairly recently, apparently much of it from osmosis, because he sounds like he's been playing his whole life. The two met at an impromptu songfest, when Levesque stepped in to support Bignell on his vocals. Cut to the chase: they got married.
The two play a wide variety of acoustic instruments, but the real treat here is their tight harmonies and the profound feelings they share through these songs. Weaving in and out of the melody, the first cut, Ray Hughes' "Strangers We Meet," sets up the tone for the album: gentle and deep.
Punctuated by toe-tapping Texas swing (some written by the duo), and folk-y takes on blues like "That's How I Learned to Sing the Blues," most of Over the Moon's own songs—like many of the best songs anywhere—stem from their own lives, expanded to be universal. Ian Tyson, one half of Ian and Sylvia and "Four Strong Winds" writer, penned the title track, and it does stand out, even in a truly lovely album.
Word has it the duo are already writing for their next record, and I, for one, look forward to it. At least there's Moondancer to listen to while we wait.
SPREAD THE NEWS!

—Suzanne Cadgène
Elmore Magazine,  New York
  Alberta based band, Over The Moon has just released their debut album entitled "Moondancer". The acoustic duo is made up of married, and award-winning vocal and multi-instrumentalists Suzanne Levesque and Craig Bignell, and "Moondancer" is definitely something worth talking about.
  The ten-track recording was fittingly recorded on their ranch in Alberta, but without knowing that, the listen would take you there anyways. The simplistic songwriting and tone of this album will have you pushing repeat.
 Moondancer opens with a track entitled "Strangers We Meet" and right away you will notice that these two were meant to sing together, their harmonies are absolute perfection. The album moves through wholesome stories that will take you back in time. Not only that, but it seems to completely defy all expectations of a set genre. The songs gracefully parade through hints of roots, swing, old-style country, and folk. Another track, "By The Mark" even touches on gospel. Moving through the album you come upon a track called "Old Alberta Moon", in this song they sing an ode to their home and the beauty that is Alberta.
  Moondancer is a charming album from start to finish. It brings back the simplicity and beauty of songwriting, of storytelling through music, taking you somewhere else entirely, somewhere beautiful...
Heather Young
Northern Sky Magazine U.K.
Over the Moon - Moondancer
Over The Moon are a Canadian Roots/Swing duo. MOONDANCER, their debut album was recorded in their ranch in the foothills of Alberta's Rocky Mountains and just oozes with integrity and charm. The album packaging features an atmospheric photograph of Over The Moon with Suzanne Levesque and Craig Bignell, against the landscape of their home. They are holding their instruments, faces set like frontier pioneer farmers in a hand coloured 19th-century photograph. Over The Moon don't look like soft musos on a dude ranch, they look like they live the life they write about or write about the life they lead. From Strangers We Meet and tracks like By The Mark, the interplay of Craig and Suzannes voices, harmonising, alternating lines or creating syncopation are simply glorious. Instruments like Craigs Banjo and Aaron Young's electric guitar help paint the picture, but the voices are the star. House On The Hill is a less sentimental take on Graham Nash's 'Our House'. Feels like a Kathrine Edwards track with that Country ballad feel. Turtle Mountain is an anthemic song, documenting the 1903 Crowsnest Pass disaster. Suzanne's vocal is powerful and chilling on this band composition, a folk standard in the making. Again Aaron Young's acoustic picking is fine around Craig's banjo. The bursts of Dents Dufresne's violin and the tune give this a sense of Fairport's Matty Groves.
Over The Moon and Alberta Moon are feel good tunes with that loose warm feeling of Western Swing and the best of Leon Redbone a Canadian by association. Accordion and Clarinet on Alberta Moon slide by beautifully. Moondancer by Canadian legend Ian Tyson, himself a chronicler of the rural life and a neighbour to Over The Moon, is an album highlight, with the feel of an early Eagles track. Again Suzanne's vocal, against washes of steel guitar and accordion, is just a joy. By The Mark is a considered and heartfelt reading of the David Rawlings and Gillian Welch song. The less is more approach really works here with space given to the wonderful harmonies. The Hills of Grey County, dealing with ecological concerns and the perils of distant big business is another Folk song in the making. Over The Moon's reading of Henry Hipkens' That's How I Learned To Sing The Blues is warmer than Hipken's empty bottle drawl, but theirs has a New Orleans French Mardi Gras swagger. This is a love gone cold song you can dance to, rather than cry into your whisky to.  Rob Loree's atmospheric character sketches on the cover, from the hapless troubadour about to get bucked to the reflective banjo player inside, have a Grant Wood folksy charm, but I am not sure they do the band or the music justice. There is grit, integrity and a power in these tracks, sometimes raw, sometimes charming with a sense of place and honesty that just shines through. The characters in the booklet raise a wry smile but the music leaves a much stronger lasting and deeper impression of warmth and a real life being lived.

Marc Higgins
Northern Sky
    •    
 
Maverick Magazine U.K.
                                                                   SOOTHING FOR THE SOUL AND A GLIMPSE INTO THE ETHEREAL!
   Moondancer captures the very essence of traditional Country-Folk at it's finest and most compelling. The moment " By The Mark"  began playing, I was immediately transported to an open campfire, a starry canopy and the mesmerizing feel of being brought back to nature- it's a vibe that's insatiable.  The guitar and banjo playing on the track is essentially minimalist,  bringing out the harmonies of Suzanne Levesque and Craig Bignell, perfectly.  At the same time, the use of imagery in a number of songs brings to life a storytelling element.  "The Hills Of Grey County"  is one example of this, the lyrics focus on the seizure of the hill, and alludes to troops plundering the place. Again, the piece embodies the impression of nature as being harmonious.
  "Moondancer"  is another imaginative track that tells the story of a young woman who has waited longingly for her beloved Moondancer, the accordion is a welcome element that blends nicely with the other instruments and vocalists.
  Adopting a slightly different feel, "Over The Moon" is summery and uplifting. I thoroughly enjoyed the song, which certainly showcases Craig Bignell's vocals; nevertheless, it has a more theatrical feel, continued by the jazzy feel of "Over The Moon"
  Both Levesque and Bignell are award winning vocal and instrumental artists who have already been on the receiving end of rave reviews. Their two part harmony style is characteristic of the two, as are the broad range of acoustic instruments that Over The Moon delivers. Most of the songs are original and tell the stories of life lived in Southern Alberta's ranching country. An interesting fact to note is that the title song "Moondancer" was given to them by their artist/rancher neighbor Ian Tyson!  My track of choice was Turtle Mountain owning to the beautiful harmonies and the powerful sound produced by the bass.
If one of your delights is the thought of walking amongst the spruces in fresh, open air, you will love this. I for one certainly did.
EDITOR Maverick Magazine U.K.
2017 - Self Released
 
            This is the debut album by a talented Canadian duo who have such a natural feel for rural music as perhaps we should expect from people who live on a farm in the foothills of Alberta's Rocky Mountains, in fact this album was recorded on that very same farm! The duo consists of the husband and wife team of award winning vocalists and multi-instrumentalists, Suzanne Levesque and Craig Bignell, although listeners can be forgiven for thinking they are siblings, such is the quality of their harmonies.
            There is a lovely mix of styles on this excellent recording that ranges from high lonesome, western swing, old country, even an occasional bluesiness and much more besides all beautifully blended into a quite addictive debut album. Both Suzanne and Craig are blessed with vocal styles that possess great warmth and the ability to express myriad emotions and believability, be it in an Appalachian style or a hybrid western swing. Their voices blend as if they were born to sing together whether on their excellent self penned songs or those borrowed from others. Actually 'borrowed' sells them short because some of those songs are virtually made their own with their ability to stamp their own style on them.  
            If the purpose of this recording had been to put their own compositions up against some well known high quality writers to prove their own abilities, which it most definitely wasn't, their case would have been proven anyway! Of the ten songs five were written by the duo and the title song, Moondancer was actually given to them by close neighbour Ian Tyson, a man who has had a long career in rootsy country music and their version of the Rawlings/Welch composition By the mark is quite stunning.
            The album opener is Ray Hughes excellent composition Strangers we meet, getting underway with a nice high lonesome banjo and guitar intro soon joined by the two beautifully blended and strong voices getting the album off to a flying start. It is an excellent exercise in sparse country music and the power two excellent voices have in evoking a story and a feeling much more efficiently than some of the over produced music that is currently prevalent in 'country music.' A haunting banjo and fiddle are soon joined by Suzanne's strong lead vocal on Turtle Mountain, a song that has a slightly eerie 'old timey' feel. There is a lovely flow to the song and a few changes that lift the performance never allowing the dramatic intensity to slacken. A lovely melodic jazzy guitar and fiddle are soon joined by Craig's excellent vocal on Over the moon, a stripped down western 'swinger.' It soon becomes apparent this is a duet with the couple exchanging verses and then coming together on the chorus and there are some lovely guitar and fiddle breaks on this song that could easily become a modern day stylistic template. Final mention is of the title track Moondancer led in by acoustic guitar, steel guitar and the accordion, soon joined by Suzanne's beautiful lead vocal with Craig coming in on harmonies. It is a song that has an old 'country and western' feel but with a strong 'high lonesome' element, with the instrumentation being just about perfect for the song. It's a beautifully mellow tale but one that has so much character there is no chance of it being labeled 'bland.'
            There is a warm easy going style to every performance on this exceptional ten song recording; the sound always having a mellow feel but the excellence of the writing, the varied instrumentation mixes and the tremendous arrangements always bring more than enough to the recording to keep it interesting and entertaining, but when you add the lead and harmony vocals to the equation the whole album is lifted way above most of their peers!
Mike Morrison,  
American Roots U.K.
Country Music People Magazine U.K.
Namaskar Magazine, Saint Petersburg Russia