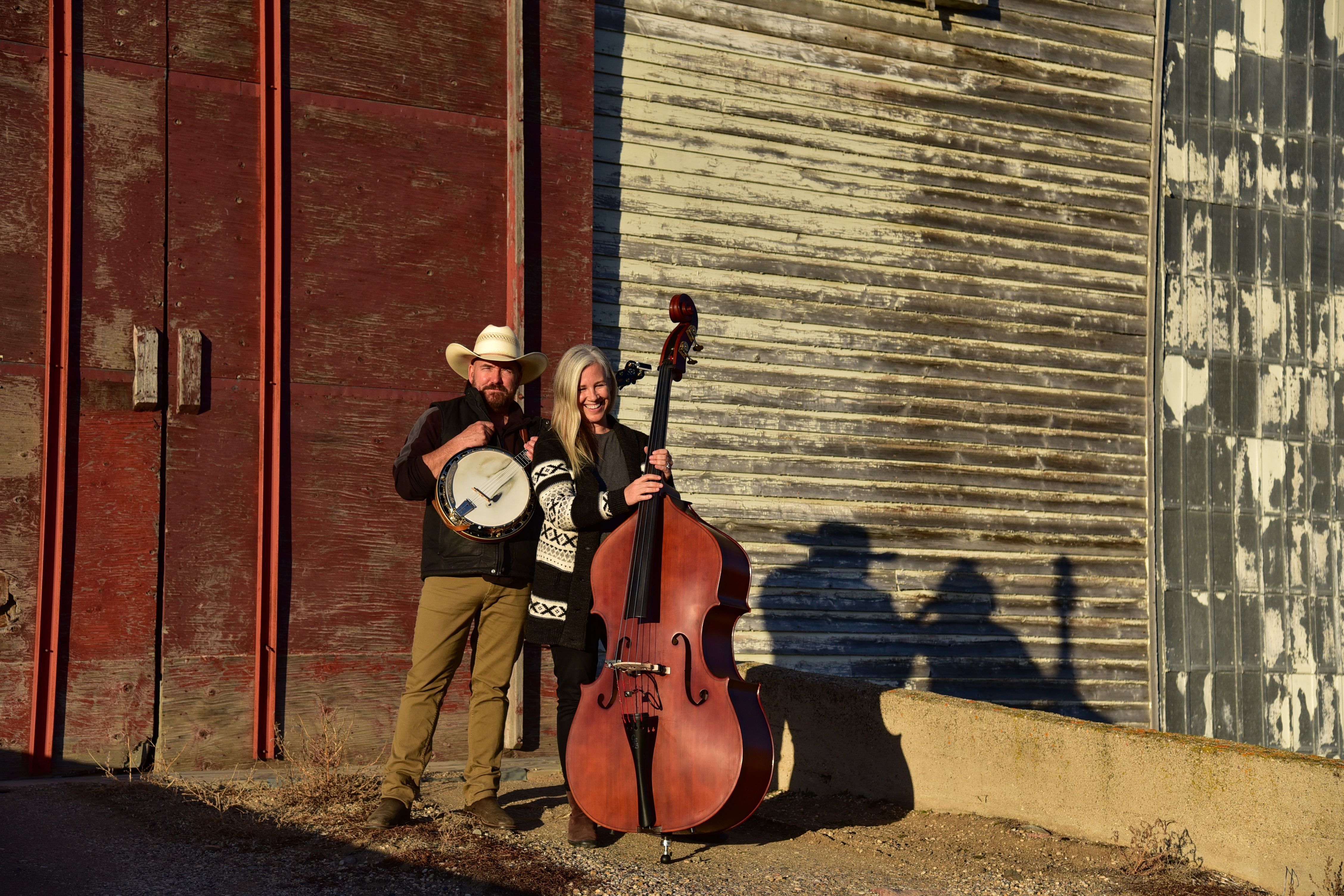 Well, it looks like another Christmas and New Years has come and gone and we'd like to wish all of our friends, family and followers a happy and healthy 2020.  2019 was a pretty amazing year for our wee duo, as we we had so many highlights it's hard to keep track:)  A couple of the big ones were getting a chance to take our music and stories across China, playing some of their biggest and most beautiful theaters and even coming home with a bunch of new friends. One of them even followed us as far as Calgary, and is now going to help us learn to speak Mandarin...Haha, I guess my jokes will go over better there that way:)      Yue, you don't know what you're up against:)    
  Another highlight was signing an international record deal with Borealis Records... We are so thrilled that they are going to help get our next couple of albums out around the world and we can't wait to get out there to help promote them... On that note...We also signed with a wonderful UK agency and our first UK tour will be for the month of March 2021 and we're now looking at the two weeks after in Europe!
We were also blessed to have Jeff Bradshaw, Cedric Blary, and Bruce Hoffman join us on stage for some of our bigger shows. There are none better on their instruments anywhere on this planet and they made our music sound so good that Suzanne often had tears in her eyes when we performed. They're also great friends to boot!  We also traveled to Saskatchewan to showcase at OSAC and came away with 23 shows booked on two tours in 2020 and 2021... We just love Saskatchewan people and can't wait to start the tours...
 On the other hand, we have not been on social media much the past couple of months as we've been struggling with the decision to let you folks know about something very personal that is happening.  We would never have decided to say anything, except that is is causing us to cancel 3 months of shows (a least) and forced us to cancel our trip to Folk Alliance International in New Orleans in January,  representing Alberta there.
 Anyway, it turns out that I (Craig), was born with a bicuspid aortic valve in my heart and it is not working correctly, so much so,  that it has dilated my main artery as well. I have no symptoms at all! The surgeon said that we need to fix it right away or the outcome would be catastrophic ... It will be an open-heart surgery where they replace the valve and the main artery... It's not the open heart thing that scares me most, it's not having my body temperature lowered to a hypothermic coma ( I'll finally get some sleep:) ...it's getting a catheter installed before that terrifies me :) I had a lot of questions for the anesthesiologist when we met the team,  but one that made him laugh was... "If I get a blood clot, and it travels to my brain, is it true that I have to play bass"?  Haha, Suzanne loves that one:) Turns out his father is a sax player that used to play with Manteca and he promised to play some Steely Dan while they put me to sleep!
 With all of this said...we'd like to say we're so sorry to the venues and ticket buyers that we had to cancel on... and thank's to Borealis Record's,  Bill and Grit for being so caring and understanding as this has delayed our new album release and also made us miss their showcase at Americanafest... and thank's to our musicians for being so understanding that we have to cancel some of their work too. 
 Anyhoo, we're sure we'll be out playing up a storm in no time and with the team of wonderful people that Alberta Health Services put together for us, I might even sing in tune after all is said and done!!!! 
Thank's for reading our blog and we look forward to seeing you soon!
Craig and Suzanne